In order to view our current inventory of vehicles that will be appearing in our next live Auction Please click Here Pre-Sale List.
Note: vehicles will not show up on the web until they have actually been checked into our system.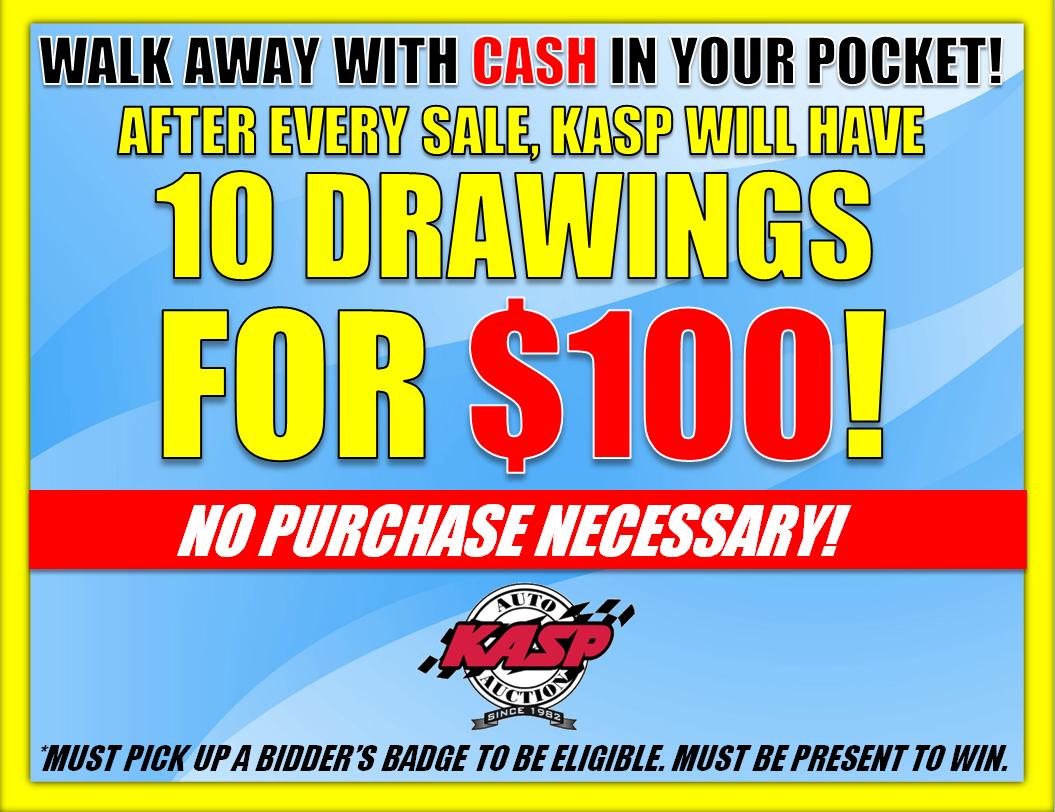 Every Thursday afternoon at 1:00 pm
KASP usually offers up to 450 vehicles for sale each and every week. This easily makes us Kentucky`s Largest Public Auto Auction. With a huge inventory every week being sold at Auction Prices, you can`t go wrong buying or selling your next vehicle at KASP.
KASP is a cash only facility. Buyers must bring $500.00 cash to put down on a vehicle if they buy, and must bring cash, or cashiers check back the next day to pay off the balance.
Please click on the links below to review our Policies and Light System.
When prompted, click on OPEN. This will open the documents in MS Word.